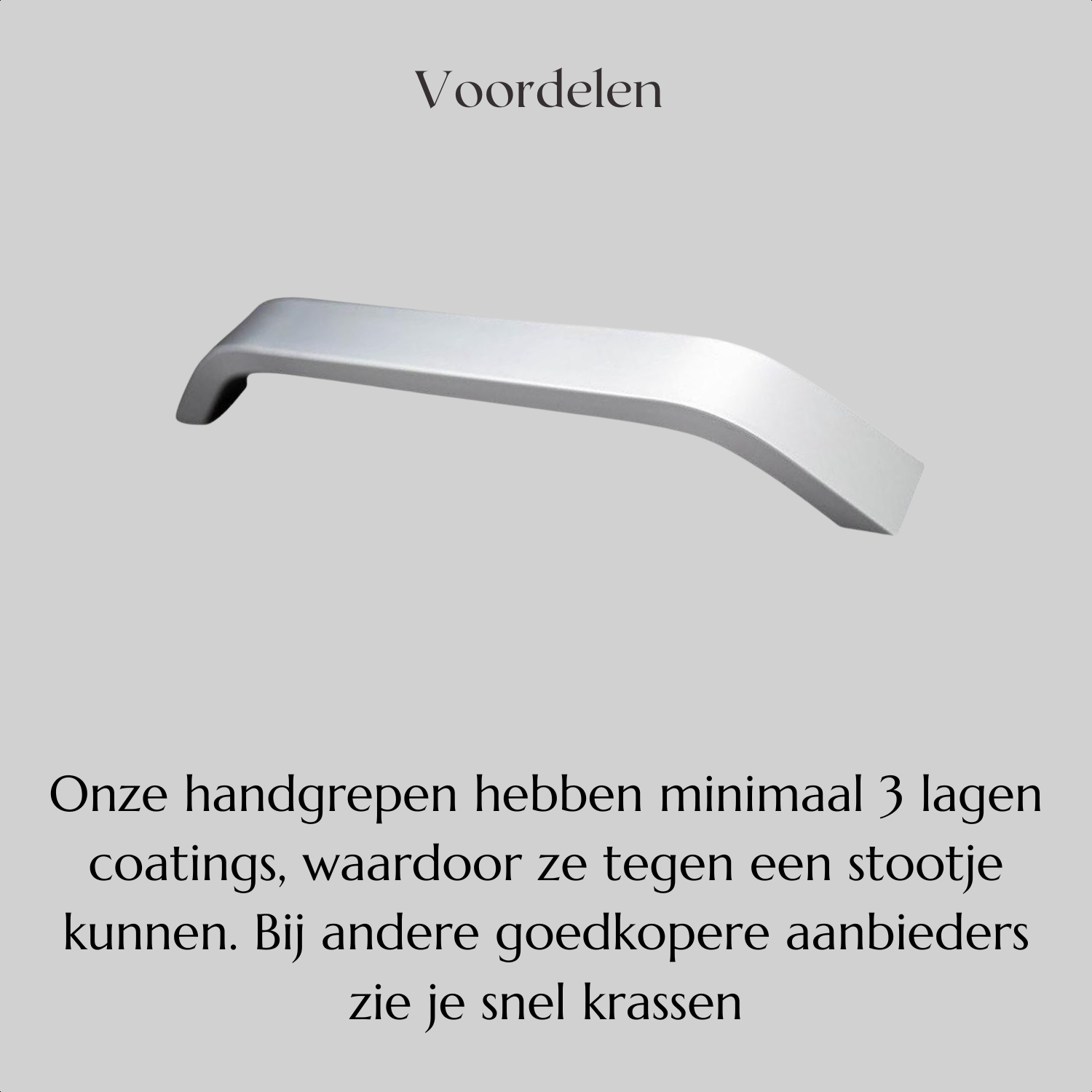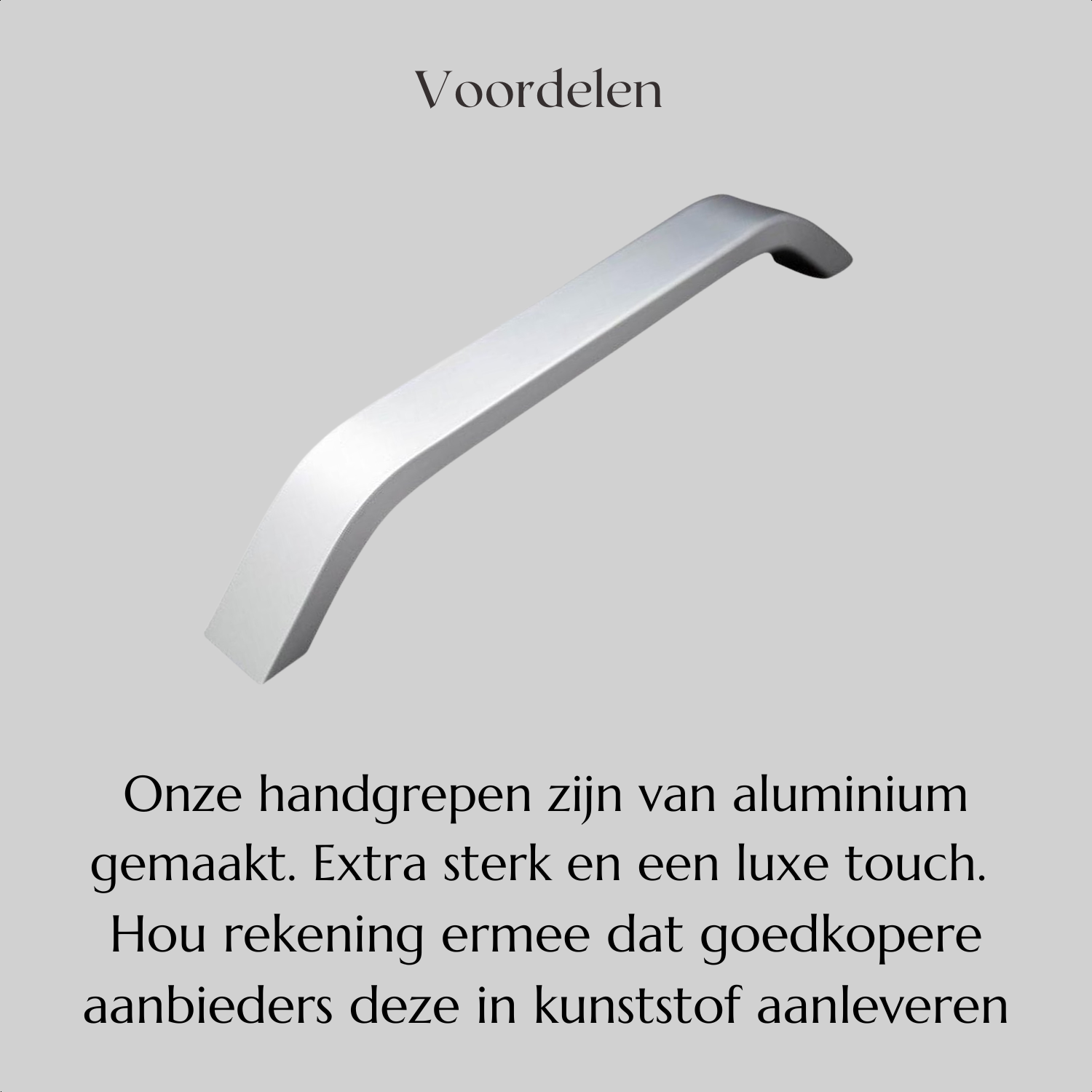 Handle Modern Aluminum matt 160 MM
Onze voordelen:
✅Levering uit eigen voorraad
✅Minimaal 3 lagen gespoten
✅Per stuk verpakt
---
SKU: GMJ11
Beautiful sleek handle / kitchen handle made of matt aluminum.
The drilling distance of this handle is 160 mm, to determine whether it fits read the measuring instruction below.
The distance between the holes on your drawer or door is also called the drilling distance (Distance between the holes measured from the center of the hole)

Dimensions:
Length 1175 mm (total length of the handle)
Center distance 160 mm (Drilling distance )
Width 20mm
Height 35mm
Includes 2 screws

Measurement instruction:
If you have an existing handle, unscrew it from your (kitchen) cabinet.
Measure the center of the holes where the screws are from one hole to the other. (see product image measurement instruction)
You can also measure the distance on your existing handle, measure the distance between the holes from the center of the handle.
The measured distance are standard sizes for kitchens and furniture, these are 96mm, 128mm, 160mm, 192mm
Order the agreed measured distance to ensure that the handle will fit.

Can be used for all kinds of cabinets, such as kitchen cabinets, bathroom cabinets, furniture cabinets, etc
Can be used as, among other things, kitchen handle, furniture handle, furniture fittings, handle, door handle, bathroom handle, cabinet handle, kitchen cabinet handles & drawer handle
This product has no reviews yet.
This product has no reviews yet.
Let customers speak for us