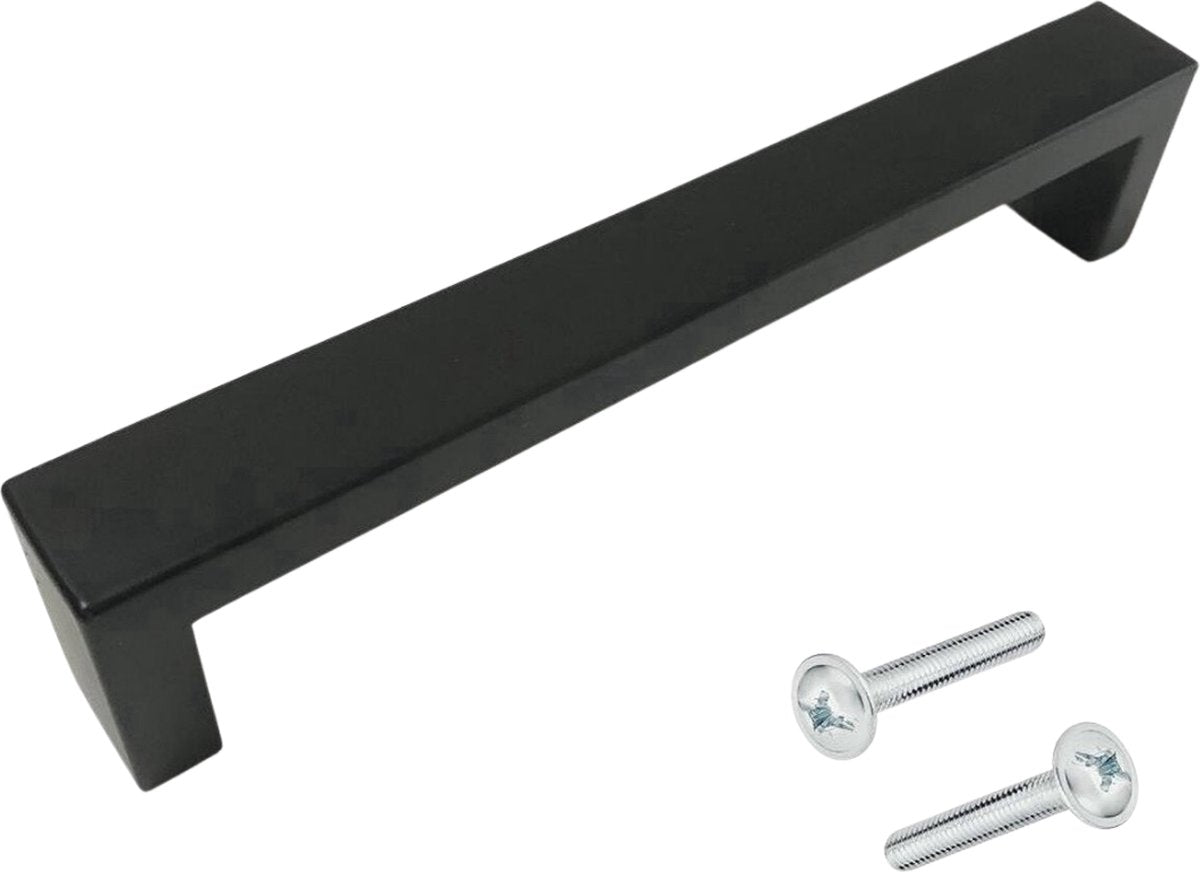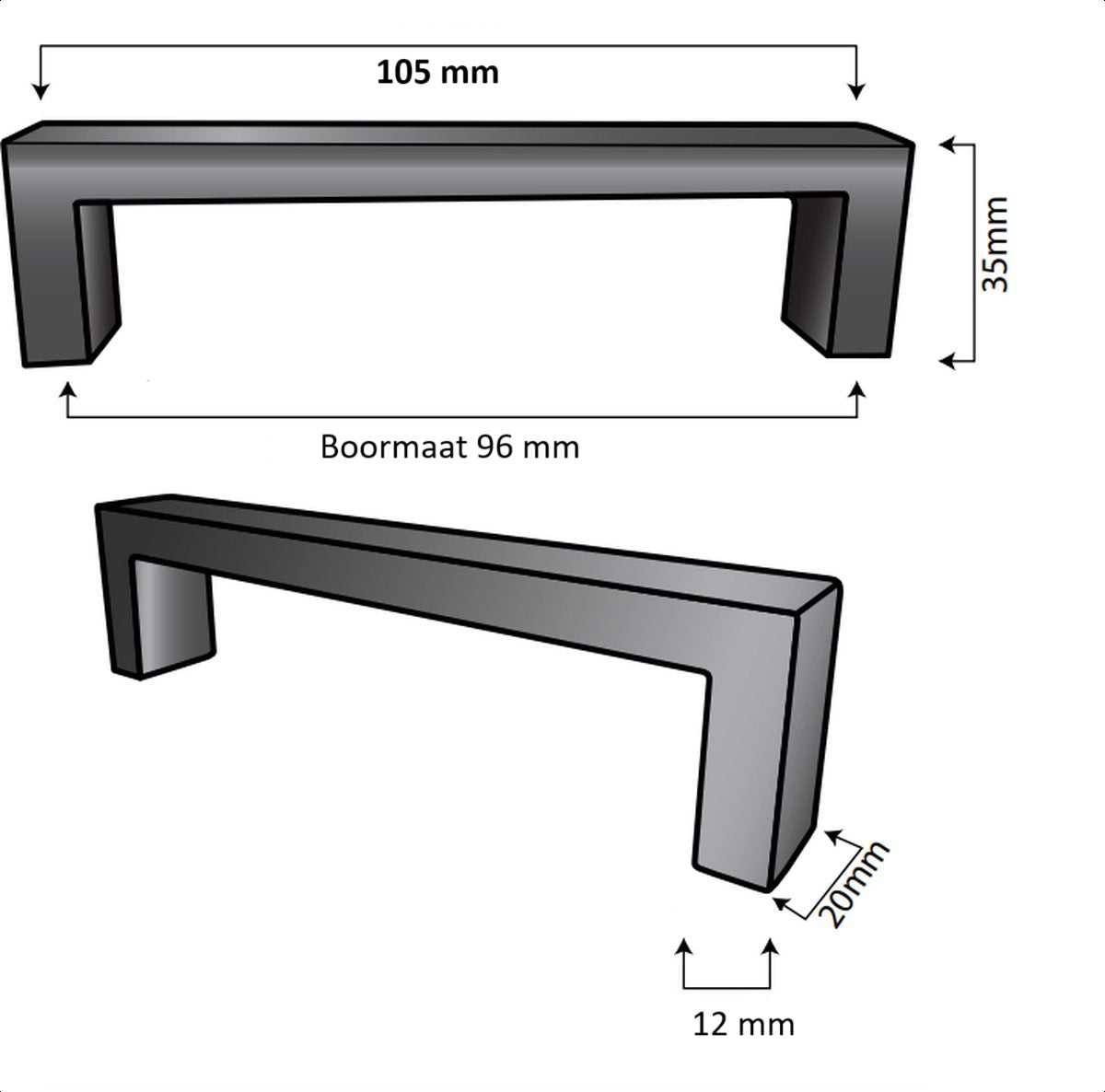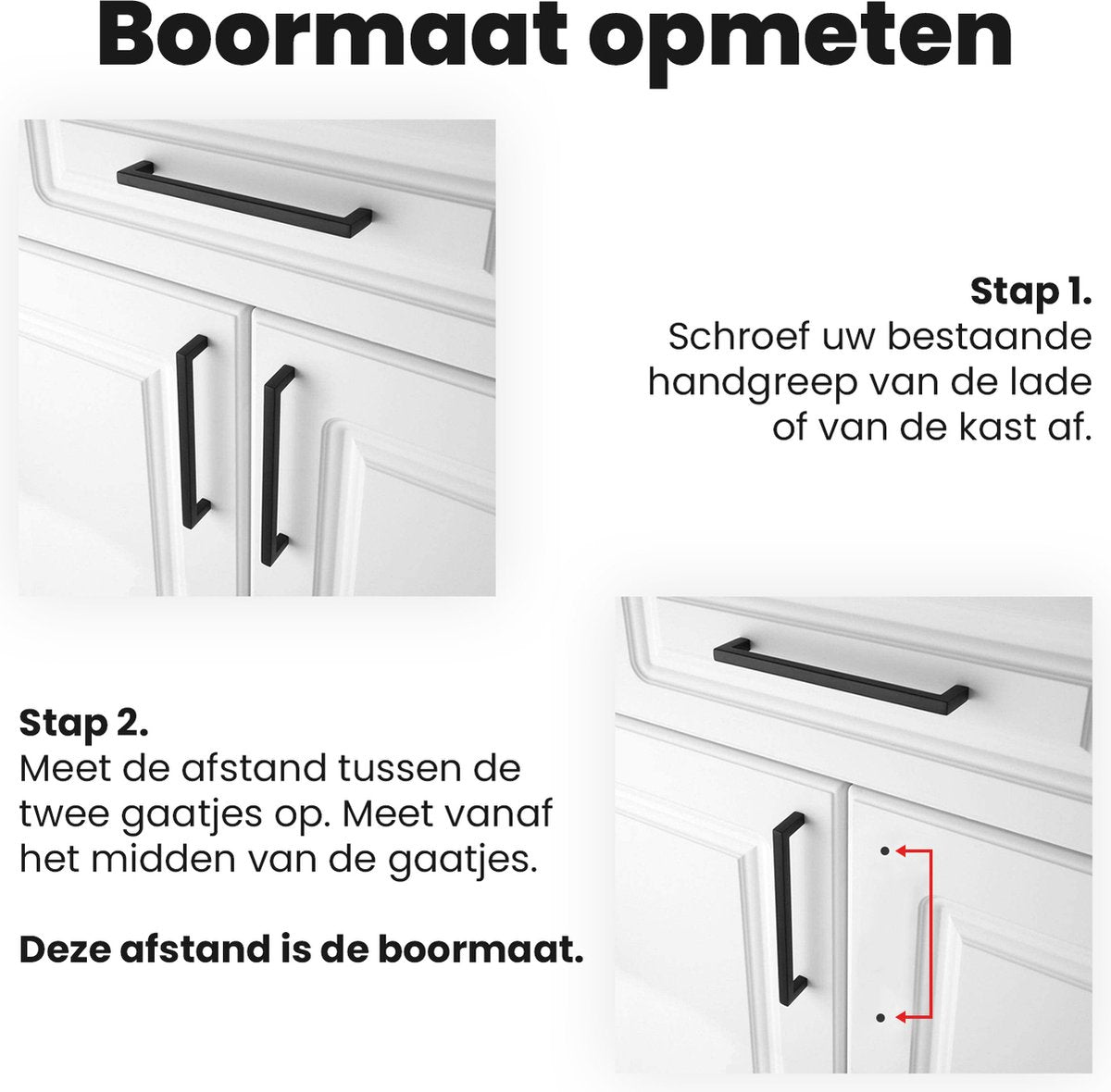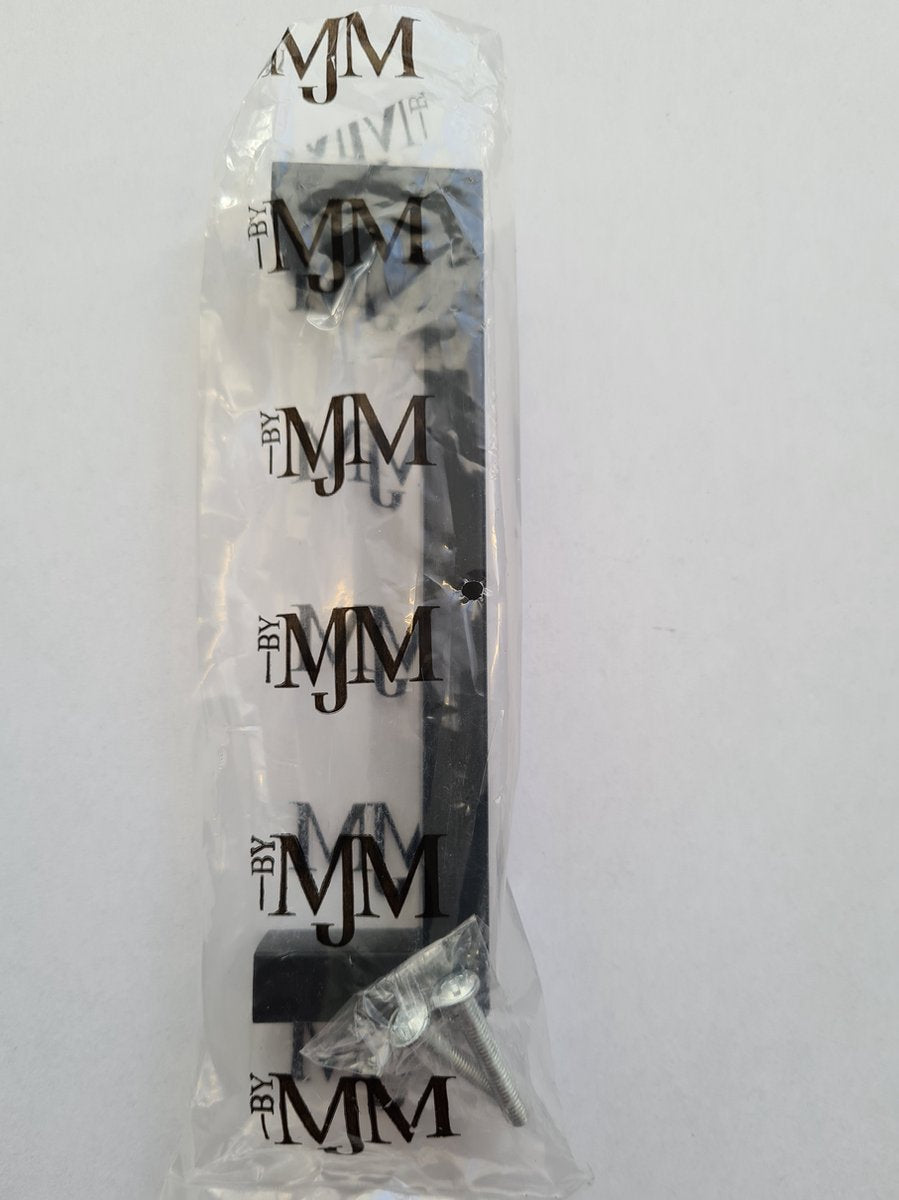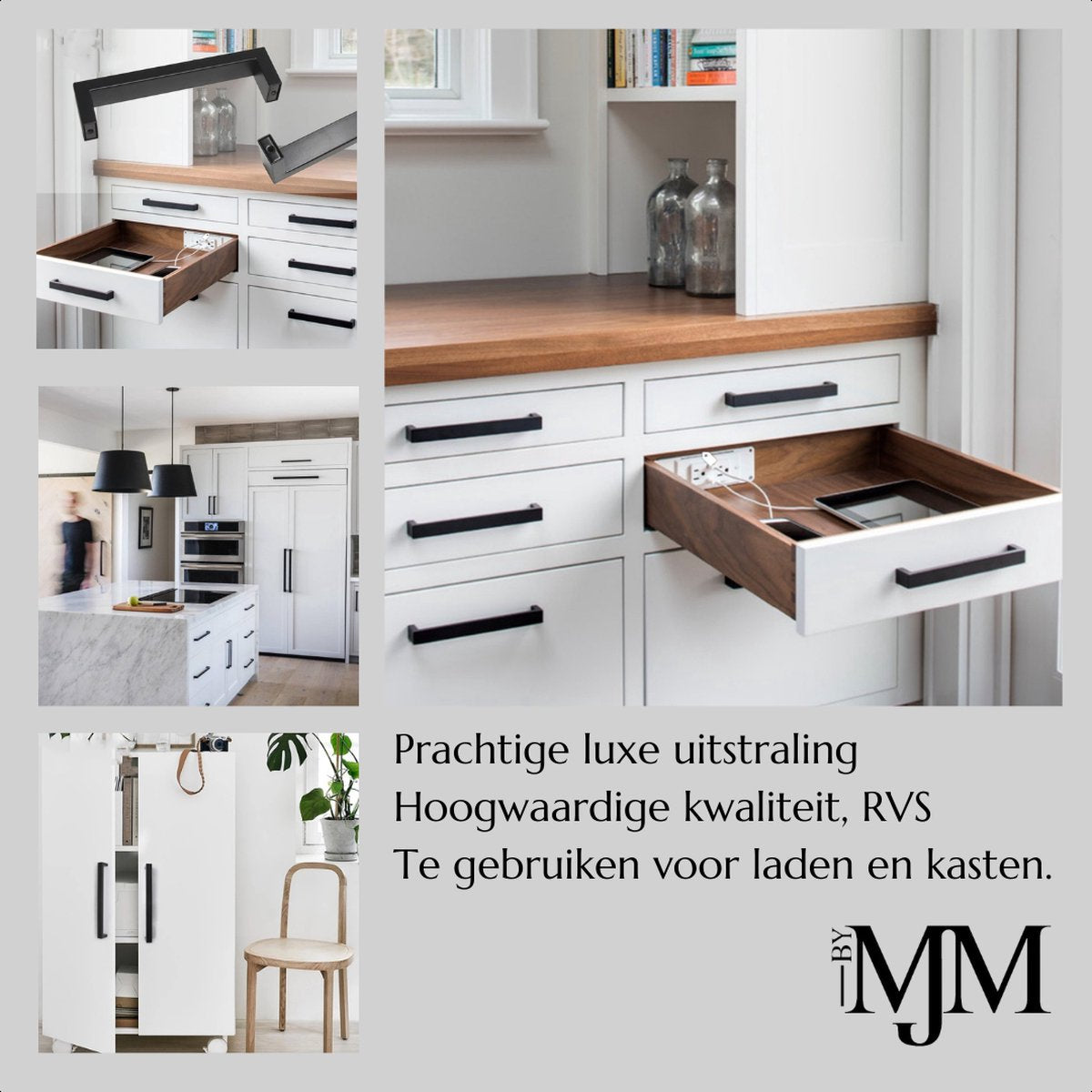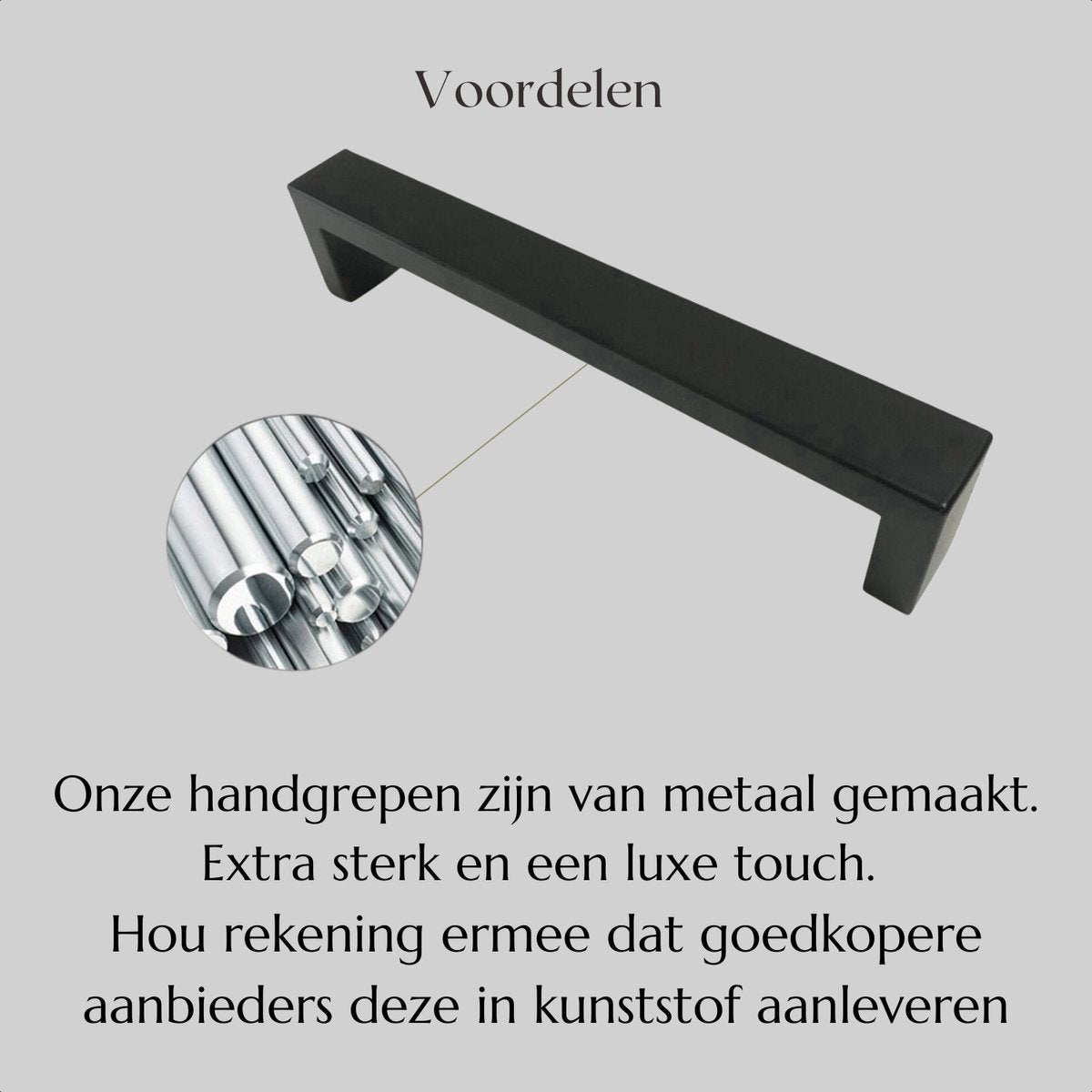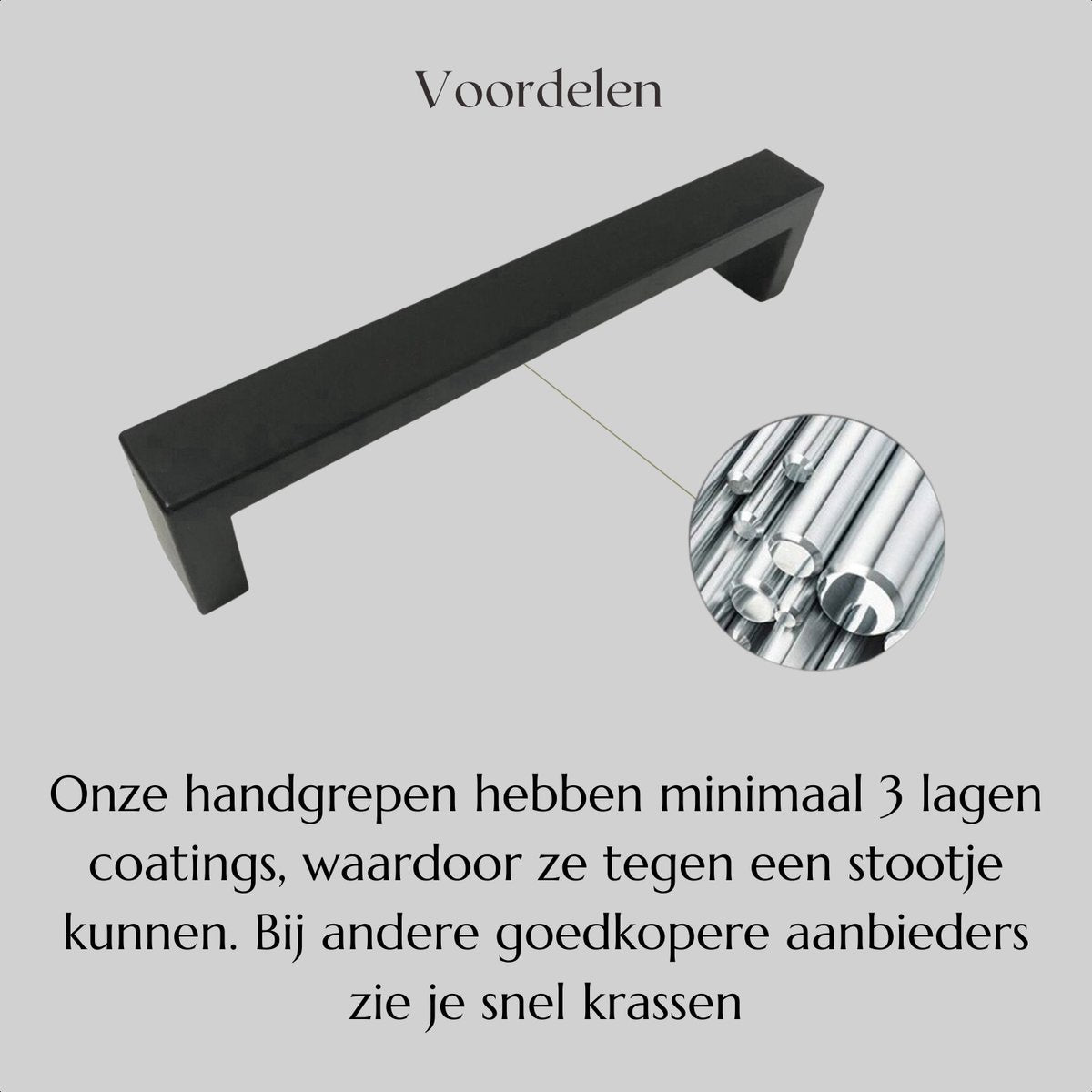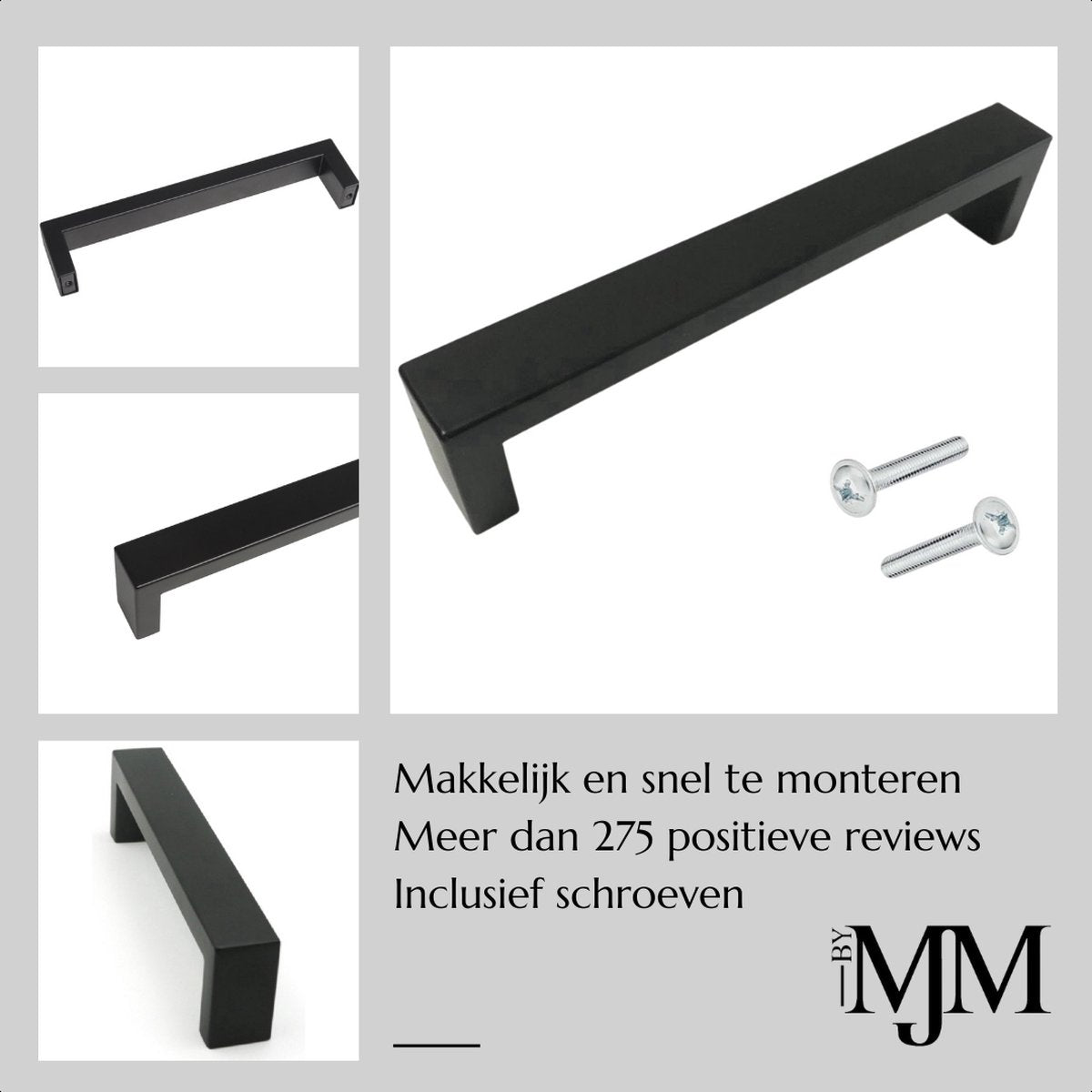 Atlanta 96 mm Zwart
Collectie: Atlanta
Levertijd: 1-2 werkdagen
Onze voordelen:
✅Levering uit eigen voorraad
✅Minimaal 3 lagen gespoten
✅Per stuk verpakt
---
SKU: GMJ55
Uitgevoerd in hoogwaardig geborsteld RVS uitgevoerd in zwart voor een extra luxe uitstraling

Wil jij jouw kastdeurtjes een make-over geven? Tijd om de handgrepen te vervangen door deze mooie, moderne handgreep!
Deze handgreep is uitgevoerd in mat zwart en geeft jouw kasten direct een moderne uitstraling.
De grepen zijn zeer eenvoudig te monteren dankzij de meegeleverde schroeven en passen op vrijwel ieder kastdeurtje.
Hier knapt jouw keuken, badkamer of kledingkast zeker van op!

Een nieuw jasje
Dankzij de elegante uitstraling van de handgreep geef jij de gehele kast direct een mooi en strak uiterlijk.
De handgreep heeft een geborstelde en moderne look en is daarnaast met veel oog voor detail afgewerkt.
Je kunt de handgreep gebruiken op verschillende soorten kasten, zoals op keukenkastjes, een ladekast, een kledingkast, een badkamermeubel en nog veel meer.

Instructies
De boorafstand van de handgreep is 96  mm.
Dit is de afstand tussen de gaatjes op de lade of deur waar je de handgreep uiteindelijk op wilt monteren.
Deze afstand wordt vanuit het midden van het gaatje gemeten. Je kunt zelf gaatjes boren, of de bestaande gaatjes gebruiken van de huidige handgrepen als deze de juiste afstand hebben.
De gemeten afstand zijn bij de meeste keukens volgens de standaardmaten van 96 mm, 128 mm, 160 mm en 192 mm.

Zie de productafbeelding voor een afbeelding van de meetinstructies. Je monteert de handgreep nadat de gaatjes zijn geboord eenvoudig dankzij de meegeleverde schroeven.

Specificaties
• Lengte: 105 mm (totale lengte van de greep)
• Boorafstand: 96  mm
• Breedte: 20 mm
• Hoogte: 35 mm
• Inclusief 2 schroeven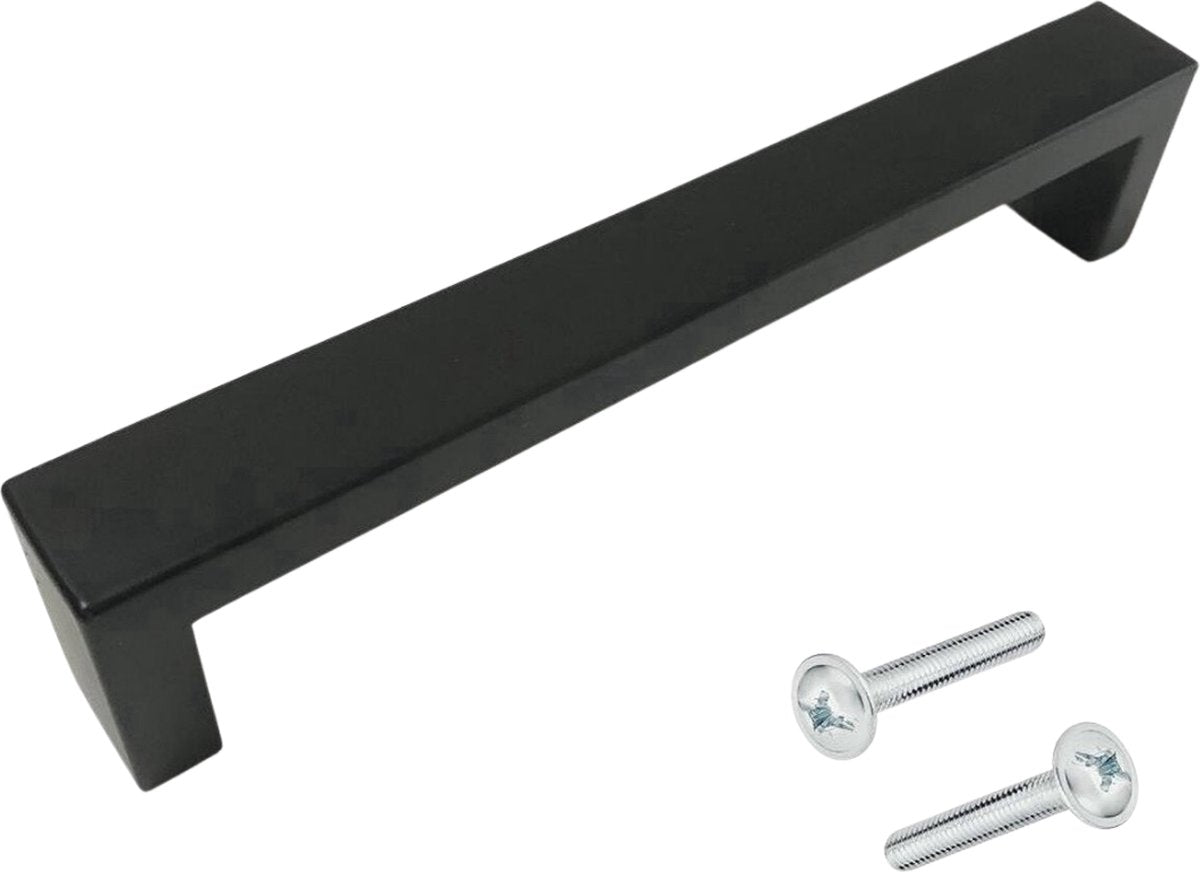 This product has no reviews yet.
This product has no reviews yet.
Let customers speak for us